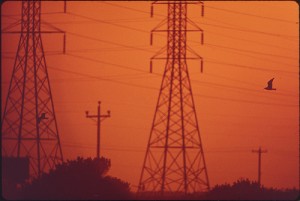 Under Florida law, a power of attorney is a legal document where someone gives another person the legal ability to act on their behalf.  Plainly, your mom gives you power of attorney to write checks on her bank account.
A durable power of attorney does the same thing as a power of attorney except that a durable power of attorney does not become invalid if you become incapacitated.  Incapacity mean that you lost your mind (Alzheimer's, dementia) or you don't know this from that.
The durable power of attorney is extremely powerful.  If you put the power in the wrong hands, that person can clean your bank account out and put all your property into their name.  That is bad.
Why give someone power of attorney?
Convenience – you cannot be somewhere where you need to sign something that has legal effect
You are immobile – you cannot do physical tasks such as go to the bank or downtown Jacksonville to pay your property taxes
You are mentally incompetent – you cannot manage your money properly
How do you protect yourself?
Give the right person power of attorney.  The person you give power of attorney should be smart with money, well organized, of high moral character, and would do anything for you.  You can have more than one.  I always suggest you name multiple alternates.
Create checks and balances if the power of attorney is being used.  Let others know that your power of attorney (known as the "attorney in fact" or "agent") is managing your finances.  Have your banks send out statements to someone else (another child or your accountant).
What happens if someone is wrongly managing your money with the power of attorney?
Contact the Jacksonville police, state attorney, or Department of Children and Families.
Ask someone to help you hire a lawyer.  The government agencies can punish, but they cannot get your money back.  You may need a lawyer to help in civil court to get the money back or undo the bad stuff.
What should be in my durable power of attorney? 
Very specific instructions.  The new durable power of attorney law in Florida requires greater specificity in the legal documents in order for the durable power of attorney to be accepted.  The new law prohibits vague statements such as "My agent may do anything that I could do myself."  If what your agent needs to do for you isn't specifically written out in the document, then there is a good chance that the durable power of attorney could be rejected.   You want financial institutions, insurances companies, the IRS, and other government agencies to accept your durable power of attorney.  If not then you would first fight with the business that won't accept the power of attorney, then you might have to hire a lawyer to fight the business for you, and then you may have to go to guardianship court, which is extremely expensive.
Checks and balances.  Your durable power of attorney needs to have checks and balances built into the documents so if your attorney-in-fact steals from you, a civil attorney will have additional legal groups to get the money back.
Correct execution.  The new durable power of attorney law in Florida requires additional execution requirements to protect against elder financial abuse.  On the other hand, failing to adhere to the correct execution requires could make your durable power of attorney worthless and you will have to go to guardianship court.
Why do you want to have a good durable power of attorney?
Your agent can carry on your financial business without interruption. Thus, bills won't go unpaid because you cannot write a check and checks can be deposited.  If you do all your banking electronically and something has to be changed, your attorney-in-fact needs to be able to do that for you.
You require asset protection strategies for long-term care.  I cannot do advanced asset protection strategies if you power of attorney's language does not say I can do it.  This is a huge mistake that I see in most durable powers of attorney.
You require crucial estate tax planning strategies to avoid unnecessary taxation.  Same thing with asset protection strategies.  Special estate tax strategies need to be permitted in the durable power of attorney document.
At minimum, get a good durable power of attorney if you do nothing else.  If you decide that you don't want to spend your money on comprehensive estate planning at this time, at least give your children the option of doing the planning for you through a well drafted durable power of attorney form.  You might not be interested in long-term care planning because you may think you won't need it, but what if you DO need long-term care planning and you can't do anything about it because you are physically or mentally incapacitated?
With a good durable power of attorney, your trusted child or family member can preserve more of your assets for your care or to maintain your home or other assets and do the long-term care planning you chose not to do or keep updated.
Florida Durable Power of Attorney Summary Video
Where do you get a good Florida Durable Power of Attorney Form?
First, you need to understand that there is a little more to a durable power of attorney than just the document itself.  Perhaps you picked that knowledge up from reading this article.
If you want something cheap and easy, then you could expose yourself and your family to a potential financial nightmare.
If you are concerned about protecting your assets from long-term care and you're in Florida, then you need to visit an elder law attorney.