Kellen Bryant Helps Seniors Protect their Assets from Long Term Care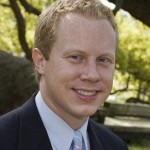 Jacksonville Elder Law Attorney, Kellen Bryant
The goal of this website is to correct all the assumptions and misinformation that seniors have about their money.  You will receive answers without the fluff or an attorney trying to hide the ball.
Because I am a Jacksonville native and I practice law in Jacksonville, you will receive specific information relating to Florida law and resources for senior citizens in Jacksonville.
You will learn about how astronomical long term care costs affect you, your spouse, and your family (home health care companies, family caregivers, assisted living facilities, nursing homes).
If you came across this site because of your parents, then you are at the right place too!
Here's the deal on asset protection and preservation for seniors:
You need to understand key legal issues and government programs without confusing legalese.
Once you understand your legal options, you are in a better position to choose the solutions to the financial problems of getting older.
You don't need to put yourself and your family in a position that jeopardizes your financial livelihood (or theirs) because of bad information.
You don't need some arrogant lawyer talking over your head to help you do it or charging you a large retainer just to give you options.
How do you get there?
I will explain Florida law in a straight forward way to clear your mind of the misconceptions, costly errors, and assumptions.
You can learn more about me and my practice at my estate planning and elder law firm site.
About Kellen Bryant
After a few  years of law practice, I found my calling in helping families that have long term care concerns.  I practice in this legal  area because I love working with families with good values and I can provide services that pull families together rather than break them apart with financial and court chaos.I am from Jacksonville and I love it here.  I went to Stetson Law because I wanted to learn how things worked (and I was bad at science).
If you prefer more biographical or resume-like "About" pages, you can learn more about me on LinkedIn or my home website.
My family lives in Jacksonville, I recently married a beautiful 3rd grade teacher, and we have a beagle named Leroy.  My grandfather was my best man at my wedding.